About Off Leash K9 Training
Jacob Robinson is a 9 year Marine Corps Veteran with 3 combat tours to Iraq and Afghanistan with a working dog. While in the Marine Corps, Jacob served with Marine Special Operations (MARSOC) for 6 years as a multi-purpose canine handler and lead trainer. During this time, Jacob trained the Marine Corps Special Operations handlers and their dogs to work together as a team.
Jacob is widely regarded as one of the top trainers in the military community. He has also had the pleasure of working with some of the best trainers in the world, as well.  Once being honorably discharged from the US Marine Corps, Jacob was hired on at the world famous Vohne Liche Kennels to serve as their lead instructor for some of the nation's top military and law enforcement handlers.
Jacob has a vast amount of experience in tracking, trailing, scent imprentation, obedience, bite work, and behavior modification.  He has trained hundreds of dog over the years and has the ability to not only train dogs, but train owners to properly handle their dogs.
If you want your dog to be amazingly obedient in any and all environments, and have a dog that compliments your life, not complicates it; contact Jacob Robinson!
You can visit our YouTube Channel and watch over 1500+ before/after videos of Nick and his team's work!  Off Leash K9 Training has more documented videos than any dog training business in the entire world!
Dog Obedience Training
Off Leash K9 Training is known for the high level of obedience in real world environments; however, we also specialize in behavioral modification, nosework/detection, protection, service and therapy dog certifications, and K9 tracking training! Give your dog the professional dog training he/she needs to be a happy member of your household. Create a more comfortable environment for your family with an obedient dog.
Contact us to sign up for our Dog Training Program
If you are looking to maximizing your dog's natural abilities and have an obedient pet that you can control with ease, contact Nick White, Master Dog Trainer. Your privacy and pet's issues are protected. You are offered the utmost consideration to make sure your situation with your pet/s. Expert Training for all breeds, all ages, and all issues.
Get Started with: STEP 1
Pay for your desired Training Package below
STEP 2
Click the link to schedule lessons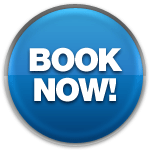 Book Appointment
***YOU MUST PAY FOR YOUR DESIRED TRAINING PACKAGE BEFORE SCHEDULING LESSONS***
**Email us at: [email protected] for more information about our Military/Emergency Services discount, and our Multiple Dog discount!